Mit deckstats.net kannst du ganz einfach ein Magic: The Gathering Deck erstellen oder hochladen und es mit anderen teilen - keine Registrierung notwendig. Und um dir beim Entwerfen des perfekten Decks zu helfen, zeigt deckstats.net dir viele verschiedene Statistiken zu deinem Deck an - zum Beispiel die Manakurve oder die Wahrscheinlichkeit, eine bestimmte Karte zu ziehen.
Baue dein Deck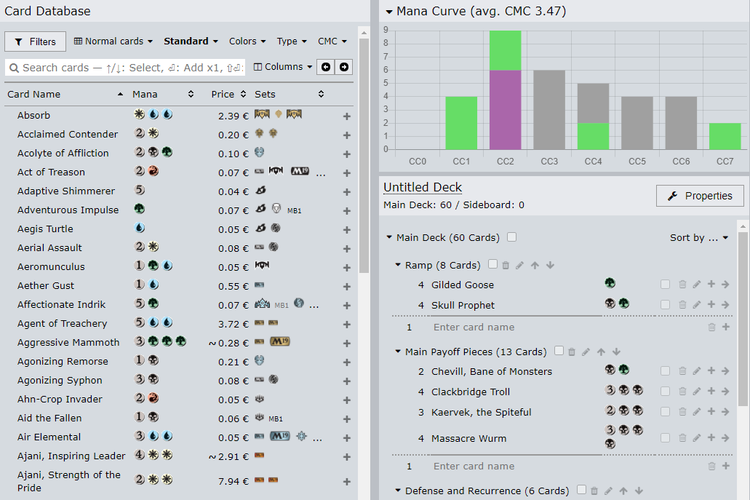 Benutze unseren interaktiven Deckersteller, um ein neues Deck zu entwerfen oder ein bestehendes hochzuladen. Jetzt auch mit verbesserter Handy-Unterstützung.
Deck-Statistiken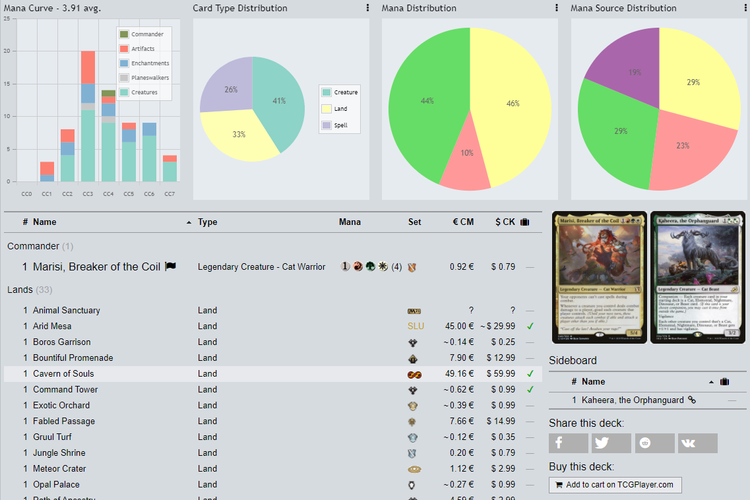 Siehe die Manakurve, Manaverteilung deines Decks, sowie die Chancen, jede Karte zu einem bestimmten Zug zu ziehen.
Teste dein Deck
Möchtest du dein Deck erst mal testen, bevor du alle Karten kaufst? Mit deckstats.net kannst du dir die Proxies ausdrucken!
Kaufe dein Deck
Finde die besten Preise für die Karten in deinem Deck und bestelle sie direkt online!
Spiele dein Deck
deckstats.net kann auch ein DCI Deck Registration-Formular für dein Deck erstellen, das bereits deine Karten und DCI Nummer enthält. Einfach ausdrucken und los geht's!

Bitte warten, lade...
An error with your login session occured:
unknown
You can do this in a different tab to avoid losing the data you entered here. Once you are done, click the Session aktualisieren button and then try again.
If the problem persists, please contact us.