Con deckstats.net puedes fácilmente construir o subir un mazo de Magic: The Gathering y compartirlo con otros - ¡no hace falta registrarse! Y para ayudarte a crear el mazo perfecto, deckstats.net muestra varias estadísticas diferentes sobre tu mazo, como la curva de mana o las probabilidades de robar una carta en particular.
Construye tu Mazo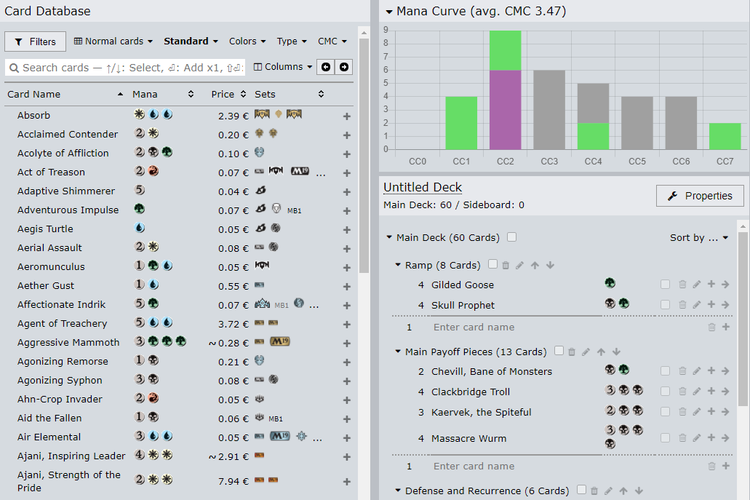 Usa nuestro editor interactivo para construir un mazo o sube una lista de mazo existente.. Now also with improved mobile support.
Mira estadísticas de Mazos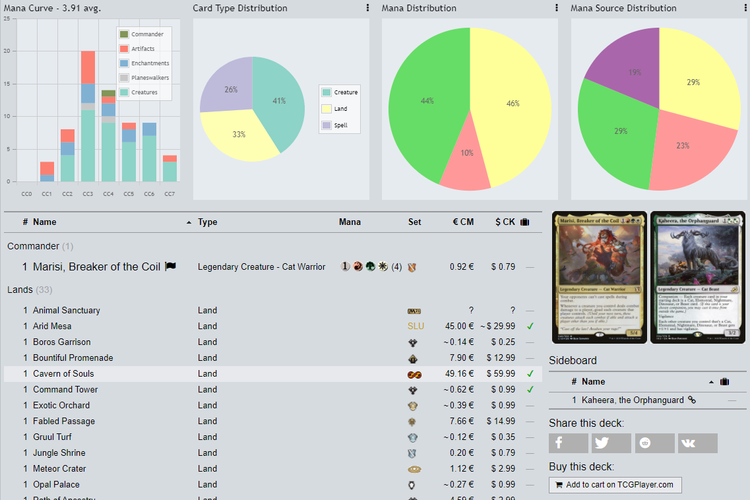 Mira la curva de mana de tu mazo, la distribución de mana y mucho más; así como la probabilidad de robar cada carta en un turno particular.
Prueba tu Mazo
¿Quieres probar tu mazo antes de comprar todas las cartas? ¡deckstats.net puede generar las proxies para ti!
Compra tu Mazo
¡Encuentra el mejor precio para las cartas de tu mazo, y cómpralas directamente en línea!
¡Compite!
deckstats.net puede generar una lista de registro de mazo DCI con tus cartas y numero DCI autocompletados. ¡Solo tienes que imprimir y jugar!

Por favor, espera, cargando...
An error with your login session occured:
unknown
You can do this in a different tab to avoid losing the data you entered here. Once you are done, click the Refresh Session button and then try again.
If the problem persists, please contact us.