With deckstats.net you can easily build or upload a Magic: The Gathering deck and share it with others - no registration required. And to help you create the perfect deck, deckstats.net will show you many different statistics on your build, such as the mana curve or the odds to draw a certain card.
Build Your Deck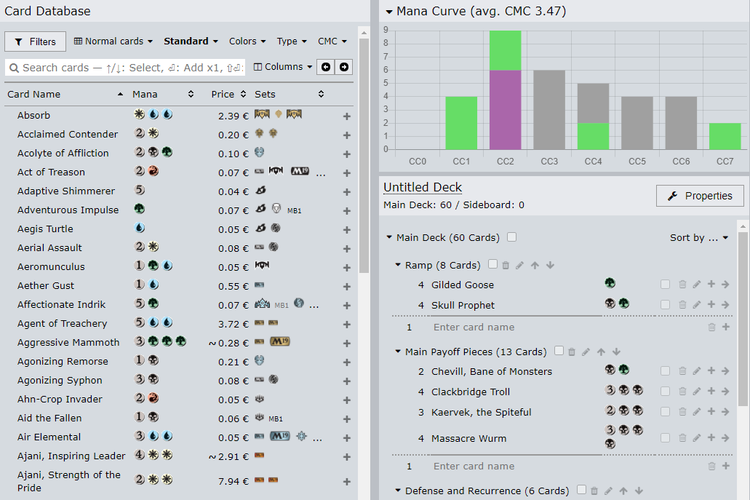 Use our interactive deckbuilder to build a new deck or upload an existing deck list. Now also with improved mobile support.
Get Deck Statistics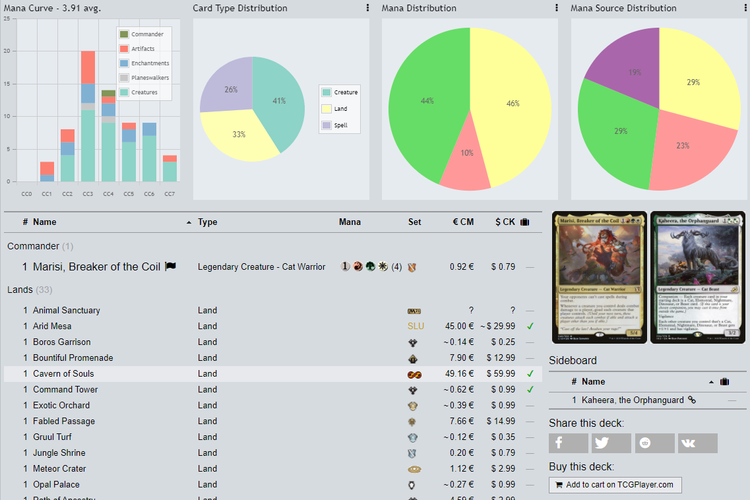 See your deck's mana curve, mana distribution and more, as well as the probability to draw each card by a given turn.
Test Your Deck
Want to test your deck before buying all the cards? deckstats.net can generate the proxies for you!
Buy Your Deck
Find the best prices for cards from your deck and buy them directly online.
Get Competitive!
deckstats.net can even generate a DCI deck registration form for your deck, with your cards and DCI number already filled in. Just print and go!

Please wait, loading...
An error with your login session occured:
unknown
You can do this in a different tab to avoid losing the data you entered here. Once you are done, click the Refresh Session button and then try again.
If the problem persists, please contact us.