Benvenuto su deckstats.net!
Con deckstats.net puoi facilmente costruire o caricare un mazzo di Magic: The Gathering e condividerlo con gli altri - non è richiesta la registrazione! E per aiutarti a creare il mazzo perfetto, deckstats.net ti mostrerà molte statistiche sul tuo mazzo, come ad esempio la curva di mana o le probabilità di pescare una certa carta,
Costruisci il tuo mazzo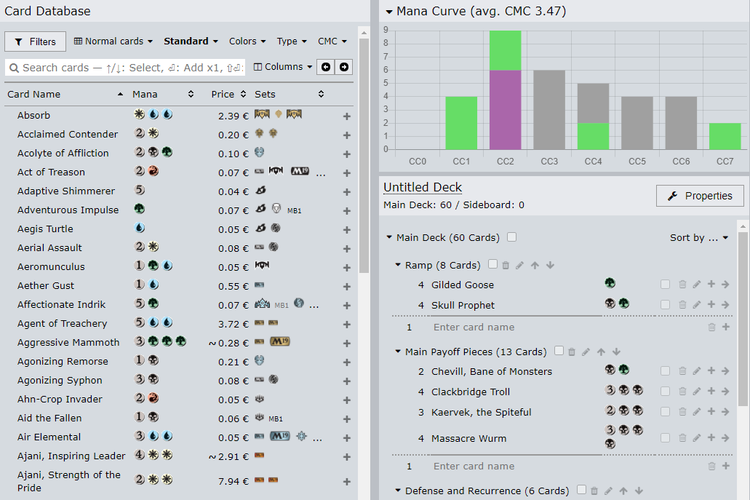 Usa il nostro deckbuilder interattivo per costruire un nuovo mazzo o caricare una lista esistente. Now also with improved mobile support!
Ottieni le statistiche del mazzo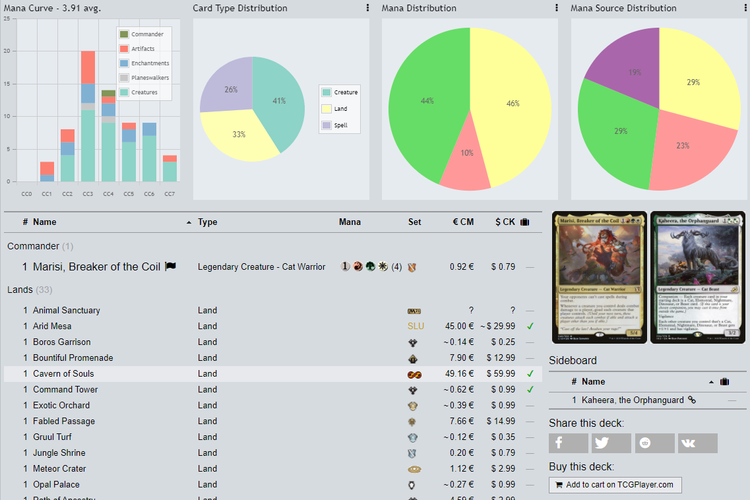 Guarda la curva di mana del tuo mazzo, la distribuzione del mana e molto altro, così come la probabilità di pescare ogni carta da un dato turno.
Prova il tuo mazzo
Vuoi provare il tuo mazzo prima di comprare le carte? deckstats.net può generare le proxy!
Compra il tuo mazzo
Trova i migliori prezzi per le carte del tuo mazzo e comprale direttamente online!
Diventa competitivo!
deckstats.net può anche generare il modulo di registrazione DCI per il tuo mazzo, con le tue carte e il tuo numero DCI già inseriti. Devi solo stamparlo e giocare!

Per favore attendi, caricamento in corso...
An error with your login session occured:
unknown
You can do this in a different tab to avoid losing the data you entered here. Once you are done, click the Refresh Session button and then try again.
If the problem persists, please contact us.