Grâce à deckstats.net, vous pouvez facilement construire ou uploader un deck Magic: The Gathering et le partager - aucun enregistrement requis! Et pour vous aider à créer le deck parfait, deckstats.net vous donne accès a de nombreuses différentes statististiques sur votre deck, comme la courbe de mana ou la probabilité de piocher une certaine carte.
Construire Votre Deck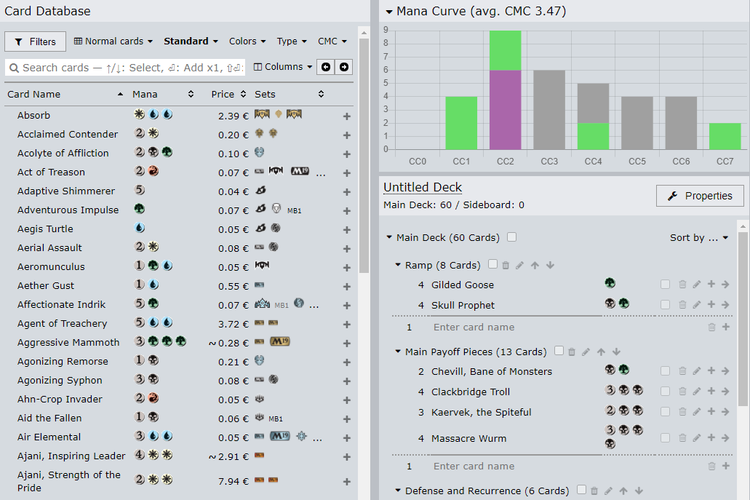 Utilisez notre constructeur de deck interactif afin de construire un nouveau deck ou uploadez un deck existant. Now also with improved mobile support.
Obtenez les Statistiques de votre Deck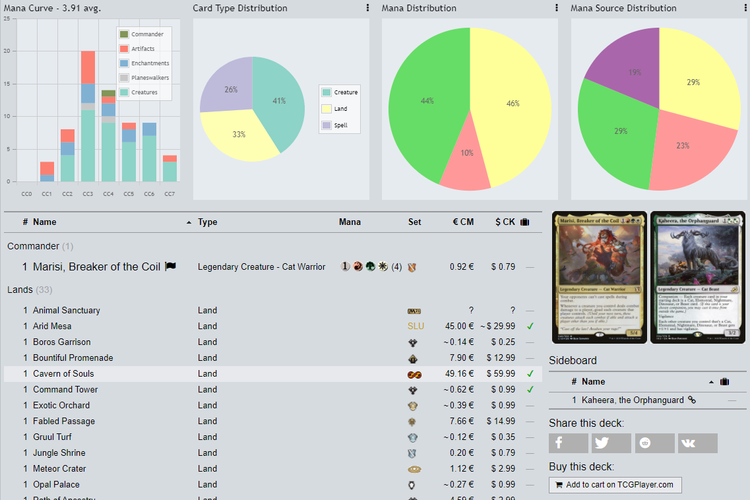 Afficher la courbe de mana de votre, répartition par source de mana et plus, ainsi que la probabilité de piocher une carte à un tour donné.
Testez Votre Decks
Voulez-vous tester votre deck avant d'en acheter toutes les cartes? deckstats.net peut générer des proxy pour vous!
Achetez Votre Deck
Trouvez les meilleurs prix pour les cartes de votre deck et achetez-les directement en ligne!
Devenez Compétitif!
deckstats.net peut même générer automatiquement un deck sheet DCI pour votre deck, avec vos cartes et numéro DCI. Imprimez et jouez!

Veuillez Patienter, chargement en cours...
An error with your login session occured:
unknown
You can do this in a different tab to avoid losing the data you entered here. Once you are done, click the Refresh Session button and then try again.
If the problem persists, please contact us.